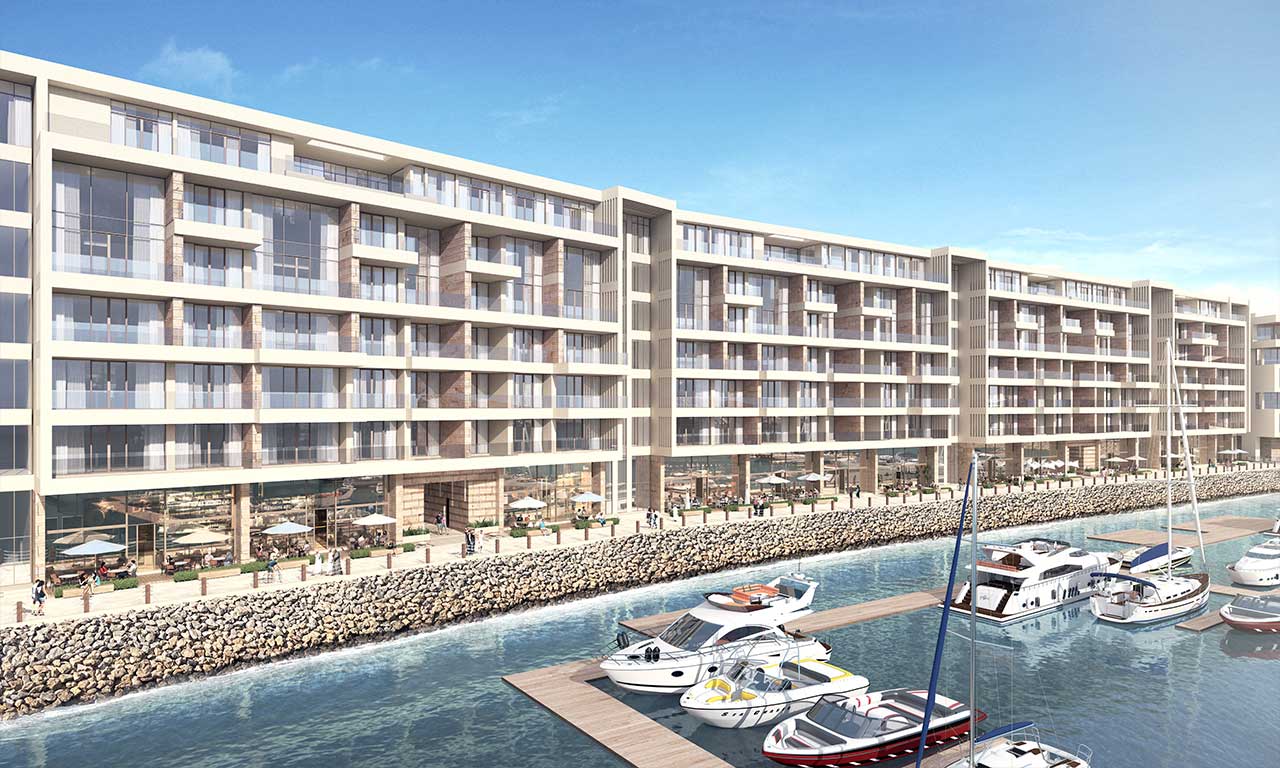 Luxury Setting
Whether you are in search of a luxury setting you can call home or a private weekend sanctuary, Barr Al Jissah's Al Mina Waterfront Properties offer the perfect combination of tranquil environs, maritime-inspired architecture and modern-day conveniences. Overlooking a sheltered cove and uninterrupted gulf vistas, our residences provide a peaceful getaway that thrums with the adventurous spirit of Oman's seafaring history.
From deluxe apartments to duplex homes, exquisite penthouses to exclusive villas, the contemporary design, lavish finishing and high-end fixtures throughout the homes speak to the sophisticated tastes of people who take pleasure in minimalism, light-filled spaces and endless views. Here there is no compromising the connection with the azure: all homes, their living areas and bedrooms, face the calming horizon.
Explore
Central to the Ocean Master Exclusive experience are the very exclusive penthouses and villas at Al Mina. No compromise approach in design and innovation make them the perfect retreat after a day at sea. Each of the seven Al Mina Waterfront Villas have private gardens, pools and views across the sea.
Explore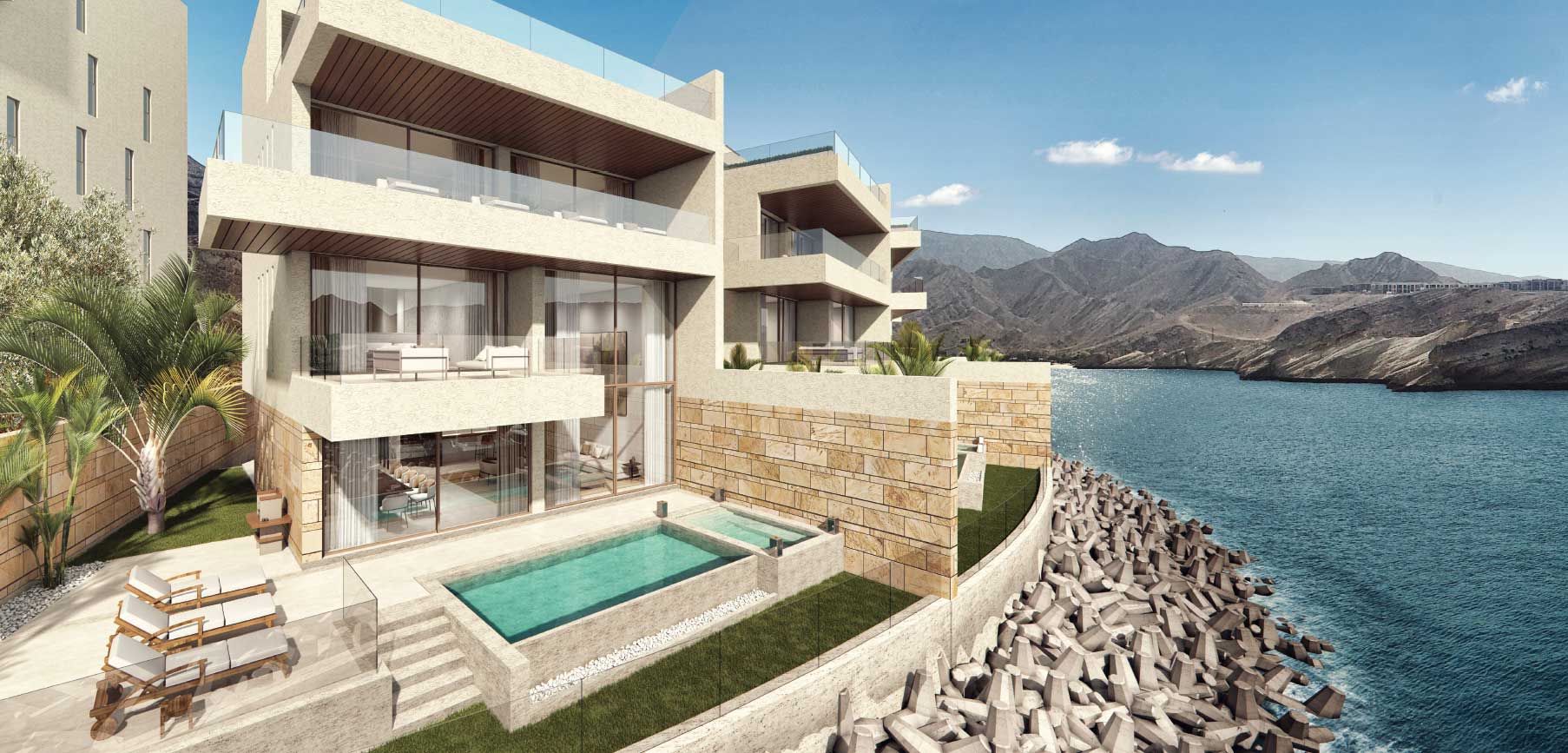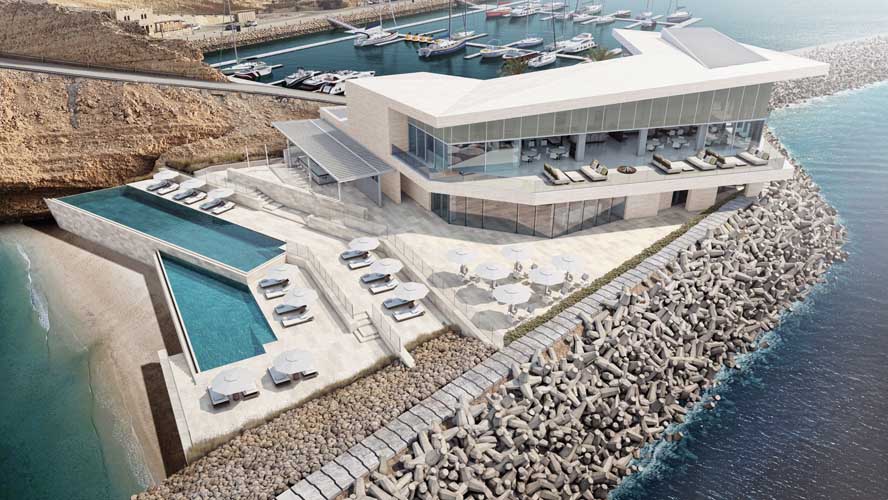 The first port of call for the seafarer arriving at Barr Al Jissah, the marina and Yacht Club at Al Mina are being built to the highest standards of excellence, and guests will be able to enjoy a remarkable selection of amenities and nautical activities.
With 43 berths accommodating up to 40 metres, the marina will cater to boats of all sizes, from cruise line vessels to superyachts. It will also welcome the world traveller with visa and bay anchor immigration facilities and will provide water taxis to Al Mina and the city centre. The marina is to offer the convenience of a refuelling station, 24-hour berthing assistance and anchor concierge, as well as the peace of mind of around-the-clock security and concierge services.
Explore